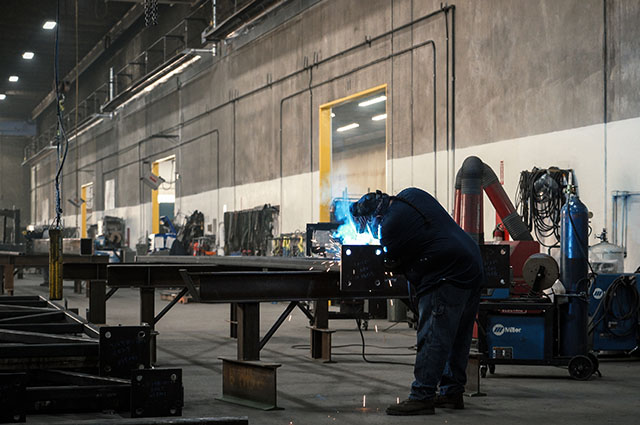 Our Spokane, Washington manufacturing facility allows us to provide you with a cost-effective solution to meet your budget and timing requirements.
With a shop floor space of up to 45,000 sq.ft., HIGHWOOD can complete and deliver a wide range of products from heavy structural steel buildings to precision machined components. Our in-house technical and production staff can take your requirements from the initial concept to a finished product.
Our management team has over 75 years of experience ranging across industries from machining, fabrication, heavy industry, and quality control, to field erection and project management. We constantly strive to ensure that our employees have the tools and knowledge to lead to successful project completion.
Working with our logistical partners, HIGHWOOD is poised to handle any project you need or can envision. And we are able to deliver your product anywhere in North America on time and on budget. We can handle your most demanding project requirements.
Our Everett, Washington office serves as our Aerospace Engineering and support hub. Just one hour outside of Paine Field, we are within one hour of several different industries located in Puget Sound.
Our Waco, Texas facility encompasses 37,000 square feet. This further enhances our engineering, fabrication, automation, and field service capabilities.
Highwood Global, LP Locations