Resource Management With Highwood
Resource management is quickly becoming the hot topic of meetings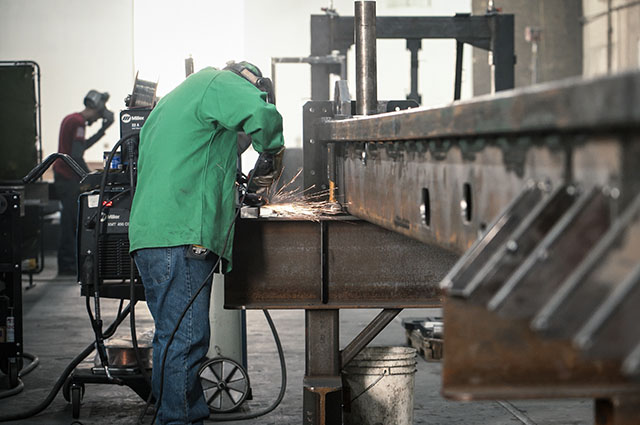 From the boardroom, to morning safety meetings before your crew leaves, all managers are looking after their resources. These can vary from manpower, to machinery, to time, and to our natural resources. We are putting more focus and energy into our natural resources closer and close, not only because of new legislation, regulations, and possible EPA ramifications, but because we should as a society.
Reusable or recyclable water and clean, stackable dirt is usually at the focal point of these discussions and projects. From the additional logistics and costs to transport this slurry material, and different product needs, the resource management can make or break your bottom line.
That is where Highwood can help
We have been processing slurries and dewatering material in the oil and gas industry for a combined 150 years and have developed a unique process of making sure our customer's needs are met. Between our strategic partnerships with Tecumseh and manufacturers throughout North America, we have been supplying equipment on budget while exceeding their needs. 
We start these projects with what you require as your processed product
Do you need a machine that can be semi-portable for different projects around your region? Or how about a fixed, high efficiency plant that can pre-screen everything that comes in off the vac trucks? Do you need the flocculant or solids removed, leaving reusable water and stackable project that might be marketable? Looking to expand or optimize an already existing plant or do you have future growth plans that would require a modular system that can be added to in the future?
We can do that, and we have in multiple industries ranging from directional drilling waste, hydro excavation waste, manure or biosolids processing, waste sludge processing, sewer and storm water cleaning, to dredging.
Providing solutions to keep up with demands with Resource Management in mind
Highwood can provide a solution to help you and your business keep up with demands while keeping your resource management in check
We look forward to hearing from you, learning about your project, and helping you navigate the complicated world of managing our most precious resources.
Let us know how we can help, and we look forward to hearing from you on any resource management project! To learn more, please fill out the form at right and we will get right back to you!